A Night With Cleo slot is an intriguing and seductive slot machine. Inspired by the enigmatic Egyptian queen Cleopatra, this slot machine offers players an immersive experience with its captivating theme, stunning graphics, and enticing bonus features.
Enchanting Theme and Visual Design
The theme of A Night With Cleo game revolves around the allure and mystery of ancient Egypt. The game's backdrop features a luxurious chamber adorned with intricate hieroglyphics and golden accents, setting the stage for an enchanting gaming experience. The visual design of the symbols, including Cleopatra herself, pharaohs, scarabs, and hieroglyphs, is exquisitely detailed, immersing players in the rich aesthetics of Egyptian culture.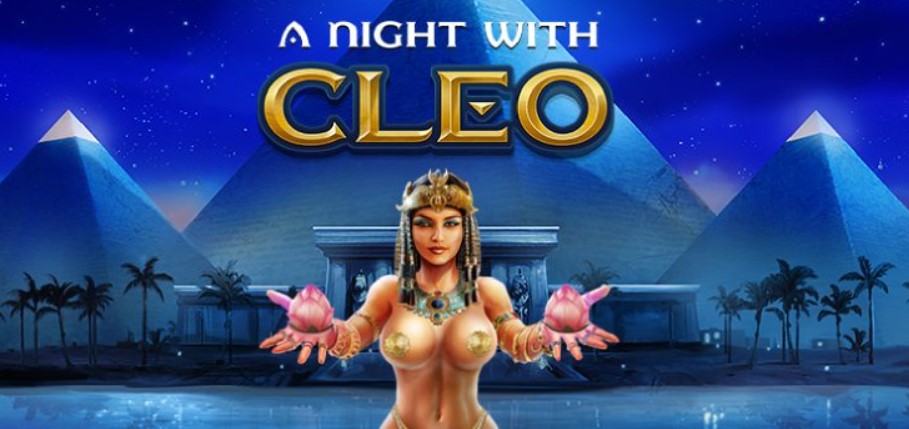 Engaging Gameplay and Mechanics
A Night With Cleo slot offers a straightforward gameplay structure with five reels and three rows. Players can adjust their bets, select the number of paylines, and spin the reels with ease. The game features a user-friendly interface, allowing both seasoned players and beginners to navigate effortlessly. The mechanics are smooth, and the gameplay is fast-paced, keeping players engaged throughout their gaming session.
Seductive Bonus Features
One of the highlights of A Night With Cleo slot machine is its seductive bonus feature, where players have the chance to increase their winnings through a double-or-nothing gamble game. After each winning spin, players can choose to gamble their winnings by guessing the color of a hidden card. If successful, their winnings are doubled, and they have the option to gamble again for even higher rewards. However, if they guess incorrectly, their winnings are lost. This alluring bonus feature adds an extra layer of excitement and risk to the gameplay.
Free Spins
In addition to the gamble feature, A Night With Cleo slot offers free spins as a bonus. Landing three or more scatter symbols triggers the free spins feature, awarding players with a set number of free spins. During the free spins, all wins are tripled, providing ample opportunities for significant payouts. The combination of free spins and multiplied wins creates an enticing incentive for players.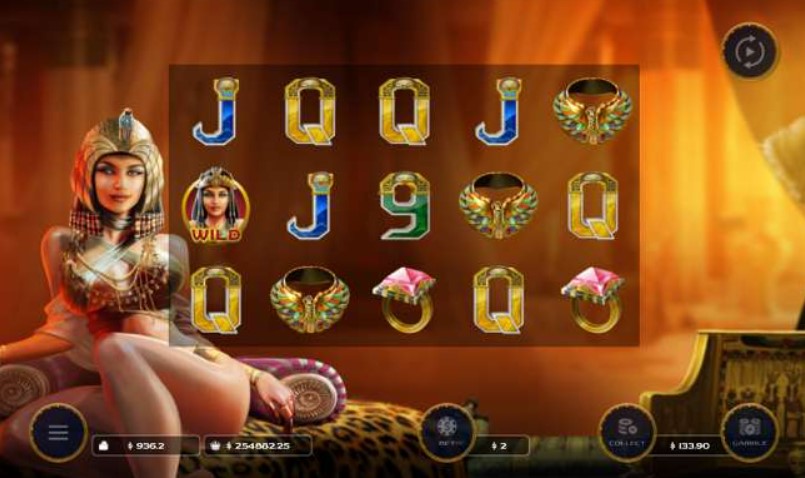 Jackpot Feature
A Night With Cleo includes a progressive jackpot feature, giving players the chance to win a potentially life-changing sum. A Night With Cleo jackpot is awarded randomly, and its value increases with each bet placed by players. 
This adds an element of anticipation and excitement, as every spin could be the one that triggers the massive A Night With Cleo slot jackpot.
Take Advantage of Demo Mode
Many online casinos offer a demo or play-for-fun mode for A Night With Cleo slot review. Utilize this opportunity to play the game without risking real money. Demo mode allows you to understand the gameplay, test different betting strategies, and get a feel for the overall experience. Once you feel comfortable, you can switch to playing with real money.
Play at Reputable Casinos
Choose to play A Night With Cleo at reputable online casinos that are licensed and regulated. This ensures a fair and secure gaming environment, where the game outcomes are determined by a random number generator (RNG). Trusted casinos also provide reliable customer support and offer transparent terms and conditions.
By following these A Night With Cleo tips, you can enhance your experience playing A Night With Cleo and potentially improve your chances of winning. Familiarize yourself with the game, set a budget, and make informed decisions while utilizing features like the gamble game and free spins wisely. 
Remember to play responsibly and choose reputable casinos for a safe and enjoyable gaming session. Enjoy the seductive journey with Cleopatra and may luck be on your side as you spin the reels of A Night With Cleo slot!
A Night With Cleo RTP typically falls within the industry average, providing players with a reasonable expectation of potential payouts over an extended period. However, it's essential to remember that the RTP is based on statistical calculations and does not guarantee specific outcomes in individual gaming sessions.
Variance and the inclusion of the progressive A Night With Cleo jackpot contribute to the overall payout potential and excitement of the game. So, if you're intrigued by the enchanting theme of A Night With Cleo, immerse yourself in the gameplay, keep in mind the RTP, and enjoy the potential for both smaller and significant payouts.
A Night With Cleo is an alluring and captivating slot machine that combines an enchanting theme, engaging gameplay, and seductive bonus features. With its stunning visual design, intuitive mechanics, and enticing gamble and free spins features, the game provides an immersive gaming experience.
The progressive A Night With Cleo slot jackpot adds an extra thrill, offering players the chance to win significant rewards. 
Whether you are a fan of Egyptian mythology or simply enjoy high-quality slot machines, A Night With Cleo is sure to provide hours of entertainment. So, embark on a seductive journey with Cleopatra and try your luck on this captivating slot machine.